Mythical stories at 'De Kraak'
Ask ten different artists to make an animation about the sea and you'll get the most diverse, magical films. These can be seen in the exhibition 'De Kraak' which will be showing at Ecomare until the end of November 2023. It's not an exhibition to hurry your way through. Take your time to enjoy the unusual animations and immerse yourself in the imaginations of these artists.

Short films
'De Kraak' can be found on the first floor above the exhibition The Wonderful Wadden Sea. The films are shown in stylised shell shapes. Listening to the soundtrack of the films via headphones enables you to be fully immersed in the story, free from distracting external noise. In the centre of the circle of shells, you'll find two VR-glasses hanging from the ceiling. Through these you can watch a three-dimensional animation about the formation of the Wadden. A recurring theme in the films is the fact that the sea is an important factor for us to take into consideration. That's something that we, as a country largely under sea-level, are all too aware of.
Spark your imagination
'De Kraak' is a travelling exhibition made by Stichting Productiehuis Spinbarg. The makers of the exhibition wish to spark visitors' imaginations. Their aim is to enable people to view their surroundings from a new perspective and to make them more aware of the environmental and (cultural) historical value of the area. 'De Kraak' provides a beautiful and surprising addition to your Ecomare museum visit.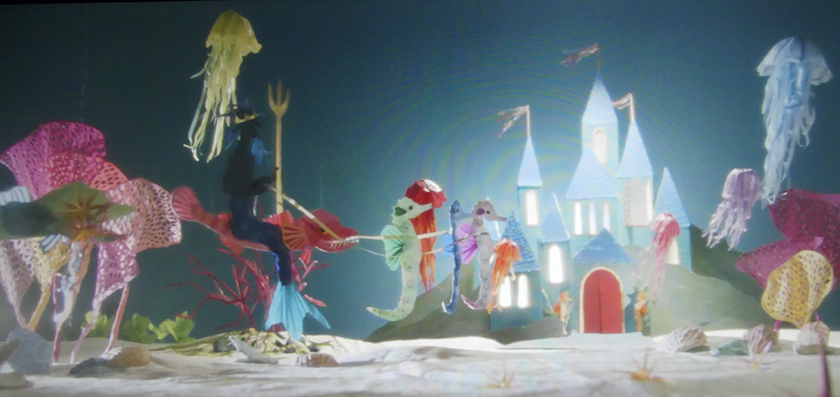 Discover the magic of the Wadden Sea
Discover Wadden Sea World Heritage in this interactive exhibition.
---
Read more