Home
Love is… visiting Ecomare together
Love is… visiting Ecomare together
The spring vacation is a great time for visiting Ecomare. You can entertain yourself for hours and you discover something new each time. The extra activities make your visit even more fun!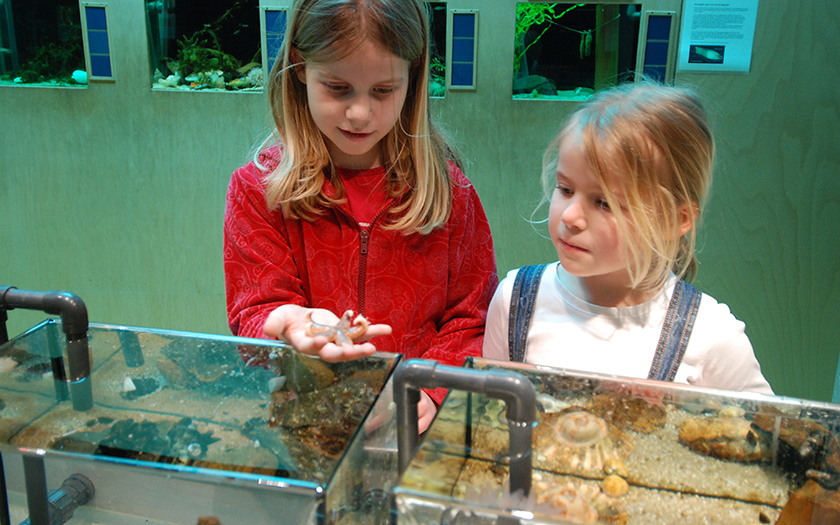 Long live the living
Of course, you probably come for the animals: the seals, porpoises, birds and marine animals in the Sea Aquarium. Young children often find the aquaria fascinating. They spend endless moments watching the flatfish which are so well camouflaged, the hermit crabs sticking out of their snail shell home and the starfish creeping along the glass walls. The Sea Laboratory and the Beach Find cart are also favorites for the children. Do you want to know what's going on each day at Ecomare? Check out the daily program in the calendar.
Combi-ticket
Another fun place to visit on Texel is Museum Kaap Skil. Do you want to visit Ecomare and Museum Kaap Skil? Purchase a combi-ticket! It costs €18.50 for adults and €13.50 for children and is for sale at the museums. There's also a lot to do at Museum Kaap Skil during the spring vacation. Check out their calendar.
See you during the spring vacation!