Seal feeding
Meal time! The seals know exactly when they can expect the animal caretaker with the fish cart. During the feeding, the caretaker tells lots of things about seals in nature and about the different characters of the seals in Ecomare. The animals stay close to the caretaker until the bucket is empty. They lose interest immediately afterwards and plop back into the water. Daily at 11.00 a.m. and 3.30 p.m. In Dutch, however the caretaker is available for questions after the feeding.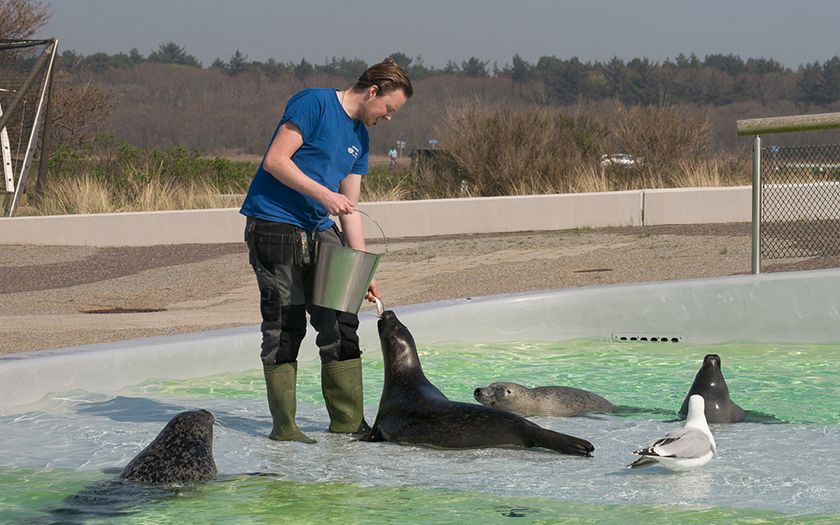 Discover the magic of the Wadden Sea
Discover Wadden Sea World Heritage in this interactive exhibition.
---
Read more