Sea laboratory
Animals in formalyne, skulls, feathers, shells, games, microscopes and an aquarium with small animals: welcome to the Sea Laboratory! Place a dish with sand under the microscope: it looks like pebbles. At the skull game, you guess which skull belongs to which animal. It's a matter of good observation! Try fishing wooden fish is everyone's favorite. Come to the Sea Laboratory and play, look around and discover! The staff speaks Dutch but is likely to know English as well.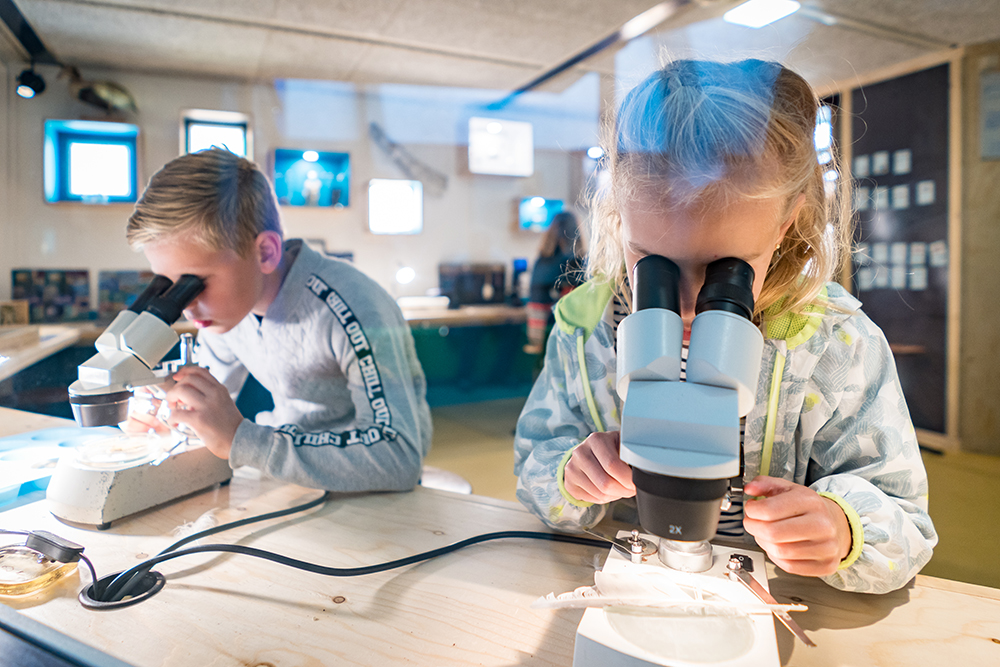 Discover the magic of the Wadden Sea
Discover Wadden Sea World Heritage in this interactive exhibition.
---
Read more