Releasing seals into the sea
The seal sanctuary at Ecomare rescues about 100 seals every year. The final aim: back to sea! A unique moment! Would you like to be there too? With your booking you can support the seal sanctuary and help us care for the seals.

Please note: The number of available places corresponds with the number of seals which are being released back to sea. The number of places doesn't show the number of people. For participation with 1 to 4 people, a booking for 1 place enough. You will then bring 1 seal back to sea. For participation with 5 to 8 people, you will need to book 2 places and you will then bring 2 seals back to sea, etc.


The booking for one place includes:
Participating in bringing the seals back to sea for 4 people.
Free entrance to Ecomare for the same 4 people.
An exclusive look behind the scenes during weighing the seals before departure.
Opening the gate of one of the transportation crates for max. 2 people (due to safety requirements).

Important information:
You will need your own transport to travel to the release location.
Wellington boots or old shoes are recommended.
Dogs are not allowed.
We will telephone you if bringing the seals back to sea is cancelled.


Upon making the booking, you will receive the exact time we expect you to be there, in the confirmation email. We will take (far) travel and boat times into account when setting a time. Photos and film recordings for promotional purposes will be made whilst releasing the seals. Please let us know beforehand if you would rather not be in view.

Many thanks for your support!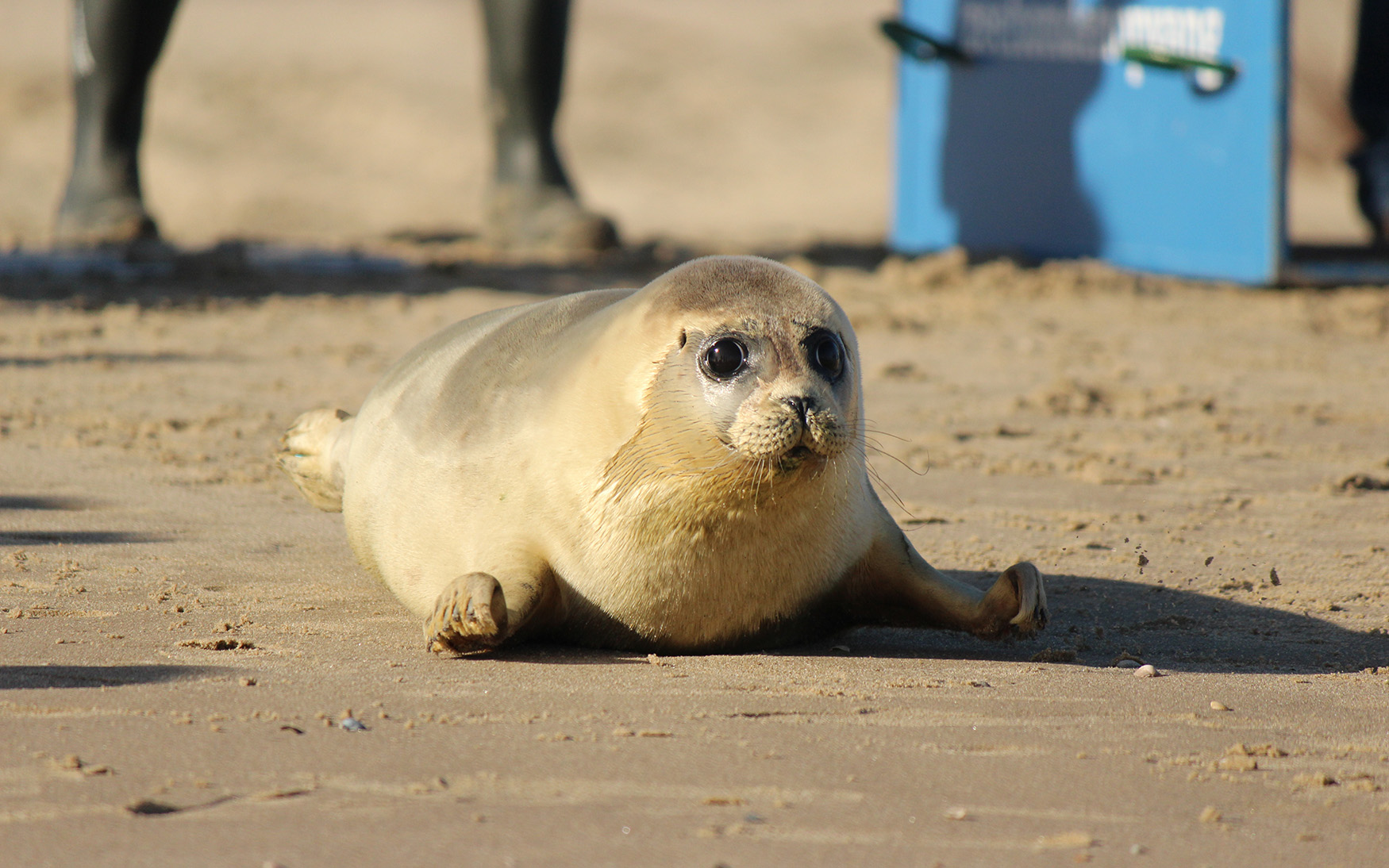 Reservation
Discover the magic of the Wadden Sea
Discover Wadden Sea World Heritage in this interactive exhibition.
---
Read more