Wadexcursie
Welkom in Werelderfgoed Waddenzee! Je loopt over de bodem van de zee; over een paar uur staat het weer vol water. In en op het slik leven allerlei zonderlinge dieren. Ze worden op hun beurt gegeten door de duizenden wadvogels die op de drooggevallen platen hun maaltje bij elkaar scharrelen.

Tijdens de excursie beleef je het wad heel intens; je voelt hoe de modder aan je laarzen trekt, zoekt en bekijkt de dieren die er leven, ruikt de speciale wadgeur, hoort alle geluiden van de vogels en het water in de verte. Een bijzondere ervaring! Duur 2 uur.

Voorwaarden


Goed strak passende laarzen zijn meestal noodzakelijk, maar 's zomers voldoen gym- of surfschoenen die nat en vies mogen worden. NB. Kinderlaarzen voldoen alleen als ze tot de knie reiken, anders lopen ze vol.
Leeftijd vanaf 7 jaar
Geen buggy's, geen kinderen in draag/rugzak
Geen honden
Tip
Op het wad is het vaak kouder dan op het land, daarom is het raadzaam een extra jas of trui mee te nemen.
NB. De gids kan in geval van (dreigend) onweer besluiten om het programma niet door te laten gaan.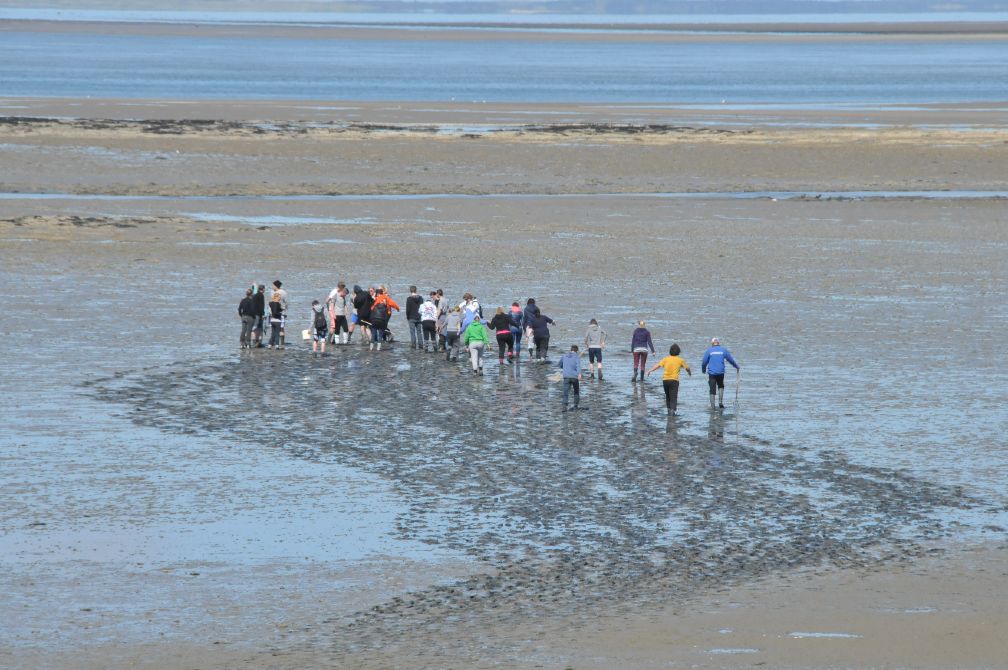 Location
Wad even ten oosten van De Cocksdorp, bij het dijkmonument in de vorm van een bliksemschicht.
Bij het dijkmonument in de vorm van een bliksemschicht bij de hoek Stengweg/Lancasterdijk. Let op: gewijzigde route!
1795
De Cocksdorp