Experience the mudflats
The bottom of the Wadden Sea is teeming with life! By active participation with nets, fishing rods and one's own hands, the pupils discover which animals live in and on the flats. The nature area is so unusual that it has ben proclaimed as World Heritage. During a wad program you are actually walking on the bottom of the sea; a unique experience.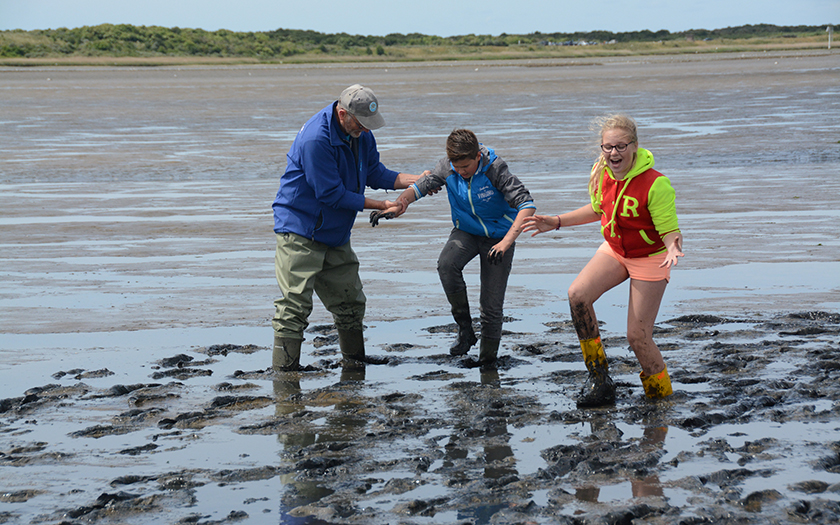 Book outdoor programs
To arrange an outdoor program, call the booking office or send an e-mail. In order to make a reservation we need to know the following information: name, address, telephone number and email address for the school, cell phone number on Texel, number of pupils and guidance, lodging address and way of transportation for the group on Texel. The booking office is available per telephone during office hours via 0031 222-367440 and boekingskantoor@ecomare.nl. A program costs € 170,- for a maximum group of 30 pupils.
Discover the magic of the Wadden Sea
Discover Wadden Sea World Heritage in this interactive exhibition.
---
Read more