Dune Park
The Dune Park is a beautiful dune area. It is only accessible from Ecomare. You can wander along the paths, choose the challenging children's path or take the 1.5 km long trail. The digital guide tells you fun facts about the landscape, plants and animals. In the summer season, there are often free guided tours for visitors of Ecomare.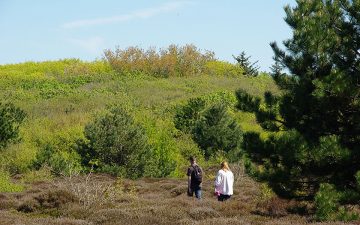 Children's path in the Dune Park
Sunbathe as a burnet rose, walk as a British toad, run like a pheasant or listen like a rabbit. Along the Children's path, kids can explore the dunes as if they're a plant or animal. Playful approach to exploring nature, that's always fun!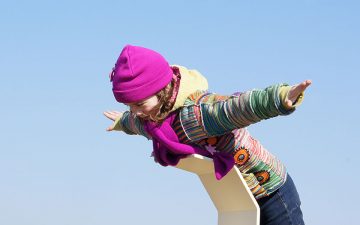 Nesting gulls next to the path
In the spring, you see gulls sitting everywhere in the Dune Park. They are nesting common gulls, lesser black-backed gulls and herring gulls. Elsewhere on Texel, the nesting areas for gulls are closed to the public, but here you walk among them. As long as everyone stays on the path, the birds pay no attention to you. A great opportunity to see the gulls and their chicks very close up!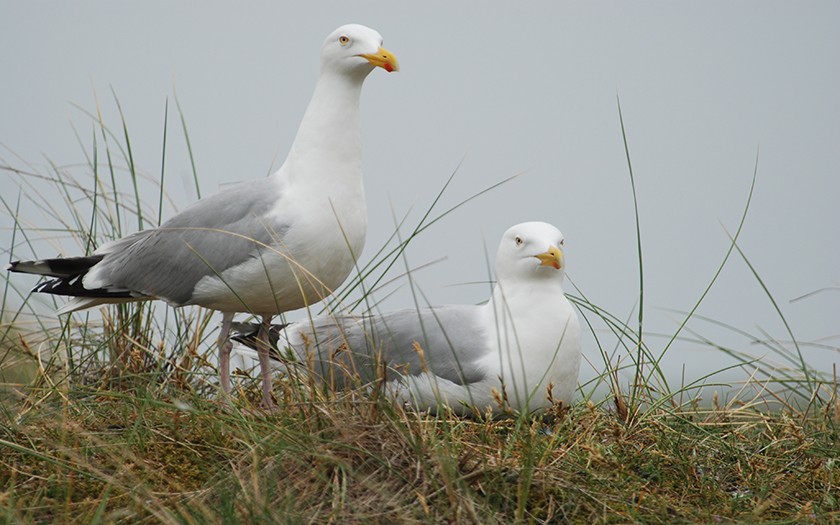 Explore the Dune Park with a free App
Using a free digital nature guide, you get more out of your walk in the Dune Park. Download the gps App onto your smartphone. During the walk, you receive current and interesting facts about the dune landscape, plants and animals. Your personal guide points out the details!
Downloading the Dune Park Tour
The digital nature guide is offered by IZI.travel. The IZI.travel app can be downloaded on iOS and Android smartphones . You can do this at home or via the WIFI connection at Ecomare.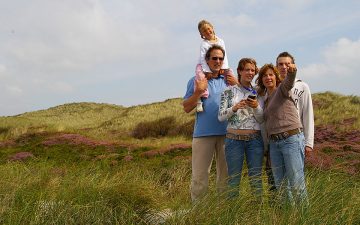 Discover the magic of the Wadden Sea
Discover Wadden Sea World Heritage in this interactive exhibition.
---
Read more