Danish wadden region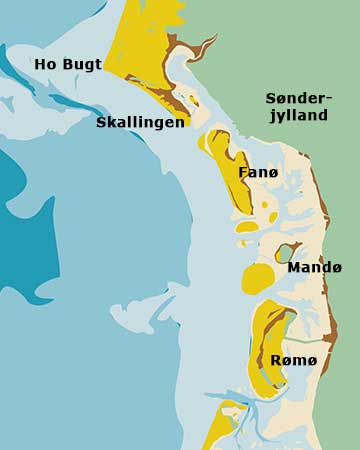 The Danish wadden region includes the inhabited islands of Rømø, Mandø and Fanø, the uninhabited island of Langli, the coastal regions of the mainland around the Ho Bugt with Skallingen and the region of Esbjerg down to the German-Danish border (Sonderjylland) make up the Danish wadden region. In 2010, the Danish Wadden Sea plus islands and adjacent marshes were designated as National Park Vadehavet. Six years later, in 2014, this same area was added to the Wadden Sea World Heritage Site.
Discover the magic of the Wadden Sea
Discover Wadden Sea World Heritage in this interactive exhibition.
---
Read more