Sea aquarium
Dive into the sea aquarium and be fascinated by the unusual underwater life in the Wadden and North Sea. Dozens of species of sea fish, starfish and shellfish live in large open aquaria. A specific habitat has been recreated per aquarium. That is why you see young fish in the Wadden Sea, sharks and rays in the North Sea and mullets in the harbor.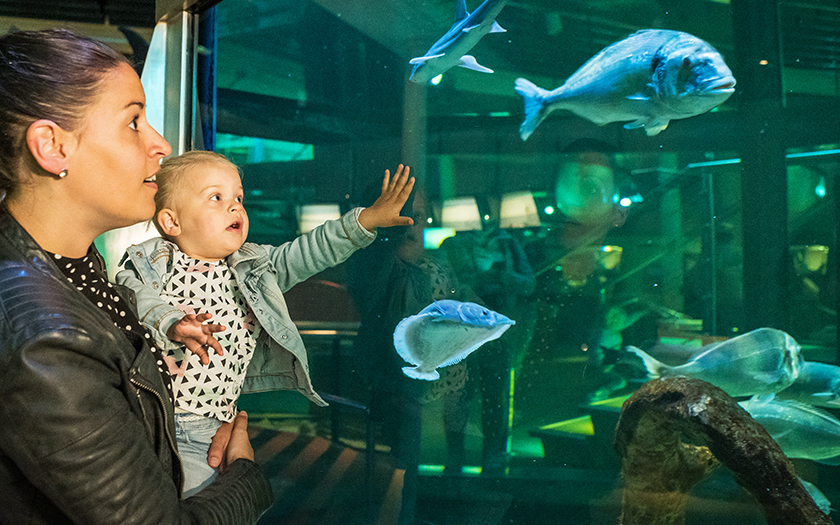 Feeding presentation in the Sea Aquarium
In order to avoid crowds around the aquaria, there are no feeding presentations at the moment. But maybe you'll be lucky to see the animal caretaker give them food, since the animals do need to eat of course!