Sea aquarium
Dive into the sea aquarium and be fascinated by the unusual underwater life in the Wadden and North Sea. Dozens of species of sea fish, starfish and shellfish live in large open aquaria. A specific habitat has been recreated per aquarium. That is why you see young fish in the Wadden Sea, sharks and rays in the North Sea and mullets in the harbor.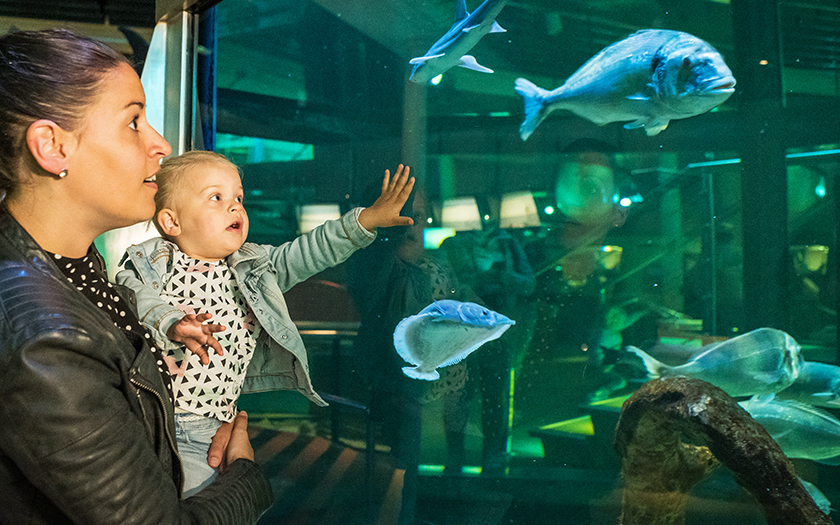 Feeding presentation in the Sea Aquarium
At 2.30 pm the animal caretaker will feed the animals in the Sea Aquarium, while telling about them. The presentation is in Dutch.
Discover the magic of the Wadden Sea
Discover Wadden Sea World Heritage in this interactive exhibition.
---
Read more