Sea aquarium
Dive into the sea aquarium and be fascinated by the unusual underwater life in the Wadden and North Sea. Dozens of species of sea fish, starfish and shellfish live in large open aquaria. A specific habitat has been recreated per aquarium. That is why you see young fish in the Wadden Sea, sharks and rays in the North Sea and mullets in the harbor.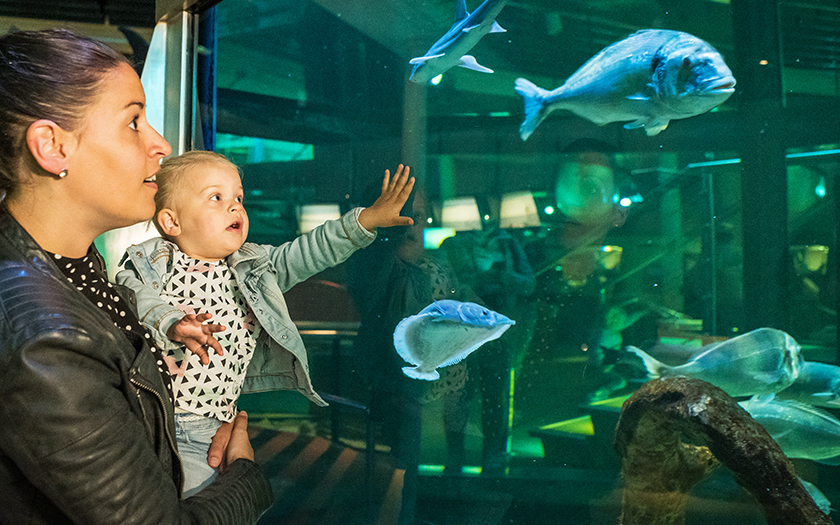 Feeding presentation in the Sea Aquarium
Every day at 2.30 pm, the animals in the sea aquarium are fed. The animal caretaker tells about the marine animals. Did you know that a flatfish isn't flat when born but goes through an entire metamorphosis in the first few weeks?