Become a volunteer
As a volunteer, you help Ecomare in a special way. There are various options. You can help in the museum as an educational attendant or outdoors on our terrain. The Animal Care department does not work with many volunteers, since caring for the animals is for professionals.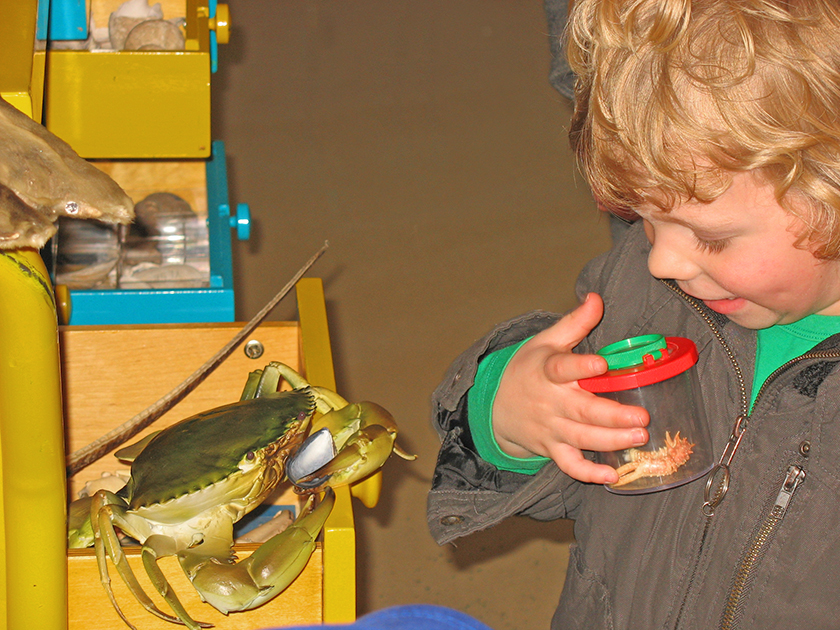 In the museum
As attendent, you explain about washed up items on the beach and animals in the sea, you guide games and answer questions. Difficult? Not at all, you take a course and naturally you are given guidance in the beginning. If you are interested in nature and like to share things with others, perhaps this is something for you.
Outdoor maintenance
There is a team of volunteers that help to keep Ecomare's outdoor terrain clean. This is very important since rubbish is dangerous for the porpoises. They eat anything that enters their pool which can result in major health problems.
Contact
Would you like to know more about the possibilities for becoming a volunteer or sign up as a volunteer? Get in contact with us via 0031 222 317741 or info@ecomare.nl.