The wadden around Texel
Northeast of Texel lies an extensive tidal region. You can easily reach it by climbing over the dike. During excursions and tidal flat programs from Ecomare, you can get a close look at the unusual and rich nature found here. To get through the mud, you need to wear boots or sturdy gym shoes which can get wet and dirty. The navigational routes to the area are very shallow. This makes it the quietest part of the Dutch flats, from which lots of birds and seals in particular benefit.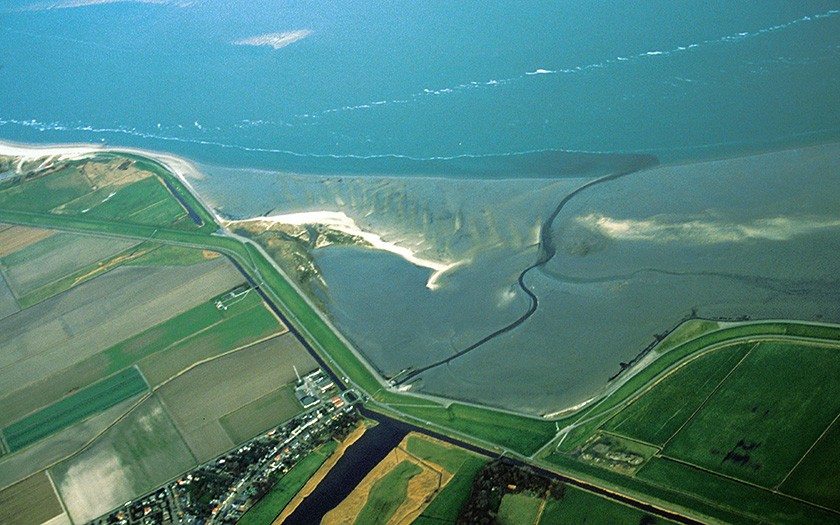 The dikes at delta height along the Wadden Sea side
After the storm disaster in 1953, the government decided to raise all dikes. Since 1975, all of the dikes on Texel were raised to 7.65 meters above NAP – Normal Amsterdam level. In order to reach that height, the foot of the dike measures around a hundred meters in width. The dikes on the seaward side of Texel are covered with basalt stones and asphalt. Sheep often graze on the dikes. When the new dike was constructed, small nature areas formed in many places. Ceres, Ottersaat, Waagejot, Zandkes, and polder Wassenaar are some examples. They are ponds or marshes where salty seawater mixes with fresh rainwater, turning them into brackish water reservations. These areas are very important nature areas for birds and bird watchers. In order to preserve the unusual flora and fauna, the pumping station in the polder 't Noorden allows seawater to enter every once in awhile.
Life in and on the mud flats
Texel's largest mud flat on the northeastern side is called the Vlakte van Kerken. These flats surround the Schorren, a valuable salt marsh region. Many benthic animals live on and in the flats. Fish, shrimp and crabs forage for their food during high tide,  while the shorebirds take over during ebb. During low tide, the marine animals flee to the channels to hide from these predators. During high tide, the shorebirds rest on the Schorren, waiting for the water to retract.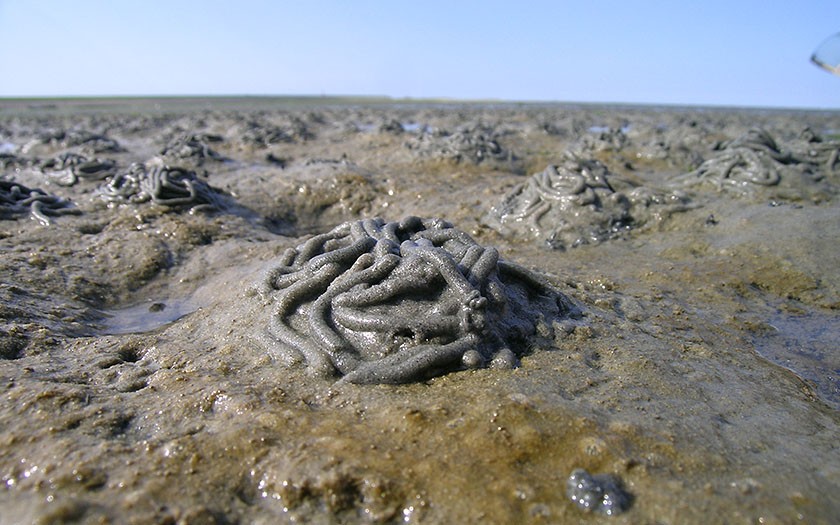 The ultimate mud-flat walk
It is possible to walk over these flats to Vlieland, however the detour is very long since you need to pass by a complex network of channels. That makes this adventure extremely difficult. Only experienced tidal flat hikers can safely accomplish this hike.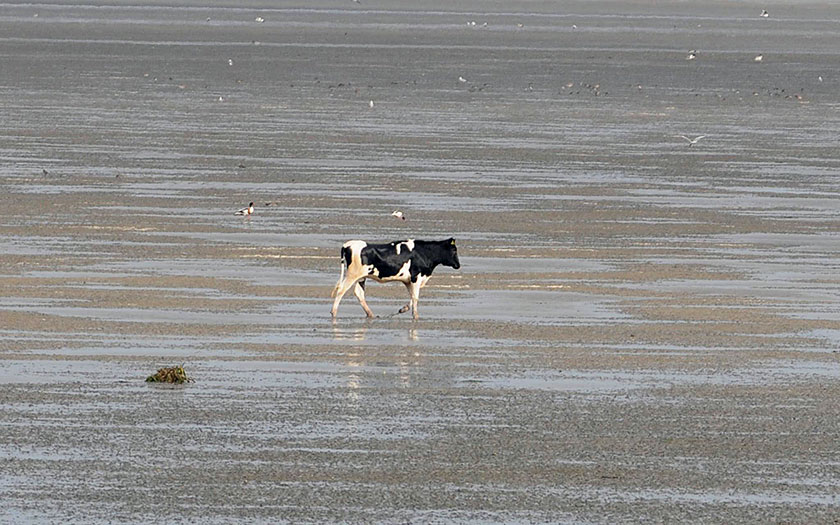 Discover the magic of the Wadden Sea
Discover Wadden Sea World Heritage in this interactive exhibition.
---
Read more