Extinct animals
Most of the bones of large mammals fished up by North Sea fishermen date back to the last glacial period. In those days, the North Sea region was grassy plain with scattered woods. We call this a mammoth steppe. Horses, woolly-haired rhinoceroses, muskox and steppe bison also grazed the plains, while deer probably inhabited the more woody lower regions. Furthermore, there were also cave bears. They were omnivores. True hunters were the cave lions, the saber-toothed cat, a kind of hyena and the wolf. Most of these animals have since become extinct.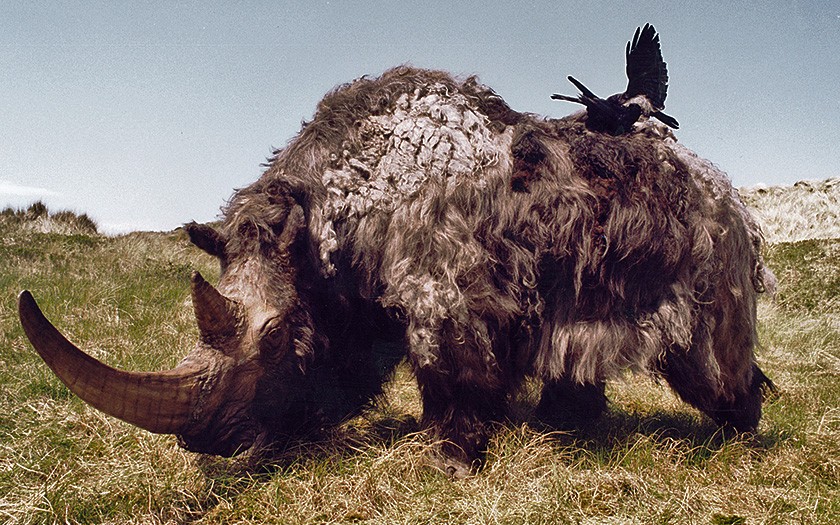 Early Pleistocene animals
Fossils from the early Pleistocene are found mostly along the English side of the southern North Sea and areas that are dredged, such as the Euro Channel near Rotterdam. The bones from those days are grayish and often more petrified than bones from the last glacial period. The animal world included the giant southern mammoth, rhinoceroses, large deer and saber-toothed cats. Sperm whales were among the animals in the sea.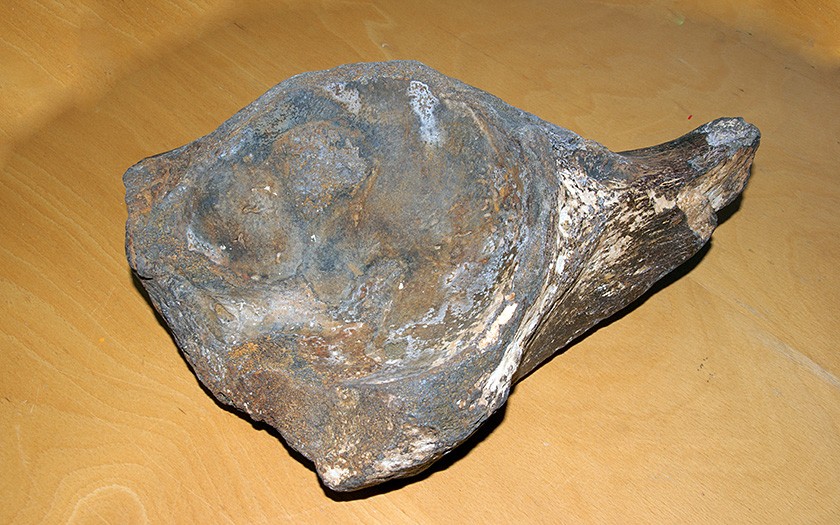 Human presence during the Pleistocene
People were also present, although very rare. Evidence of this fact is seen in the manipulations on some bones and stone instruments. In 2001, a skull fragment from a Neanderthal was found on the bottom of the North Sea. The find was only publicized in 2009 after years of research. The man, baptized Krijn, lived west of the Netherlands around 40,000 years ago, which is prior to the last glacial. Towards the end of the last glacial, there were more people residing in the North Sea region, making a living as reindeer hunters.
Marine mammals during the Pleistocene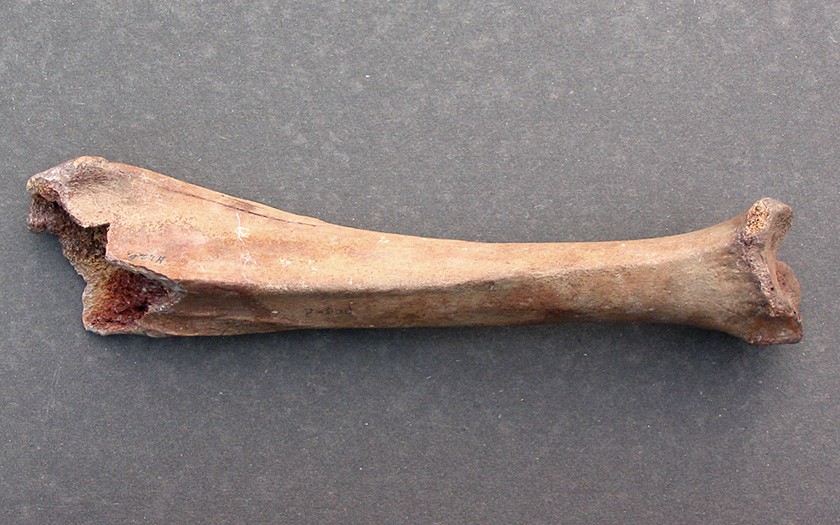 During the last ice age, parts of the North Sea region must also have been sea or large lakes. Marine mammals, such as the ringed seal, the harp seal and the beluga, were present. In the early Holocene, the climate grew warmer and other animals appeared in the vicinity of Texel. Red deer and primitive cattle lived on the land while walruses and dolphins lived in the rapidly rising sea.